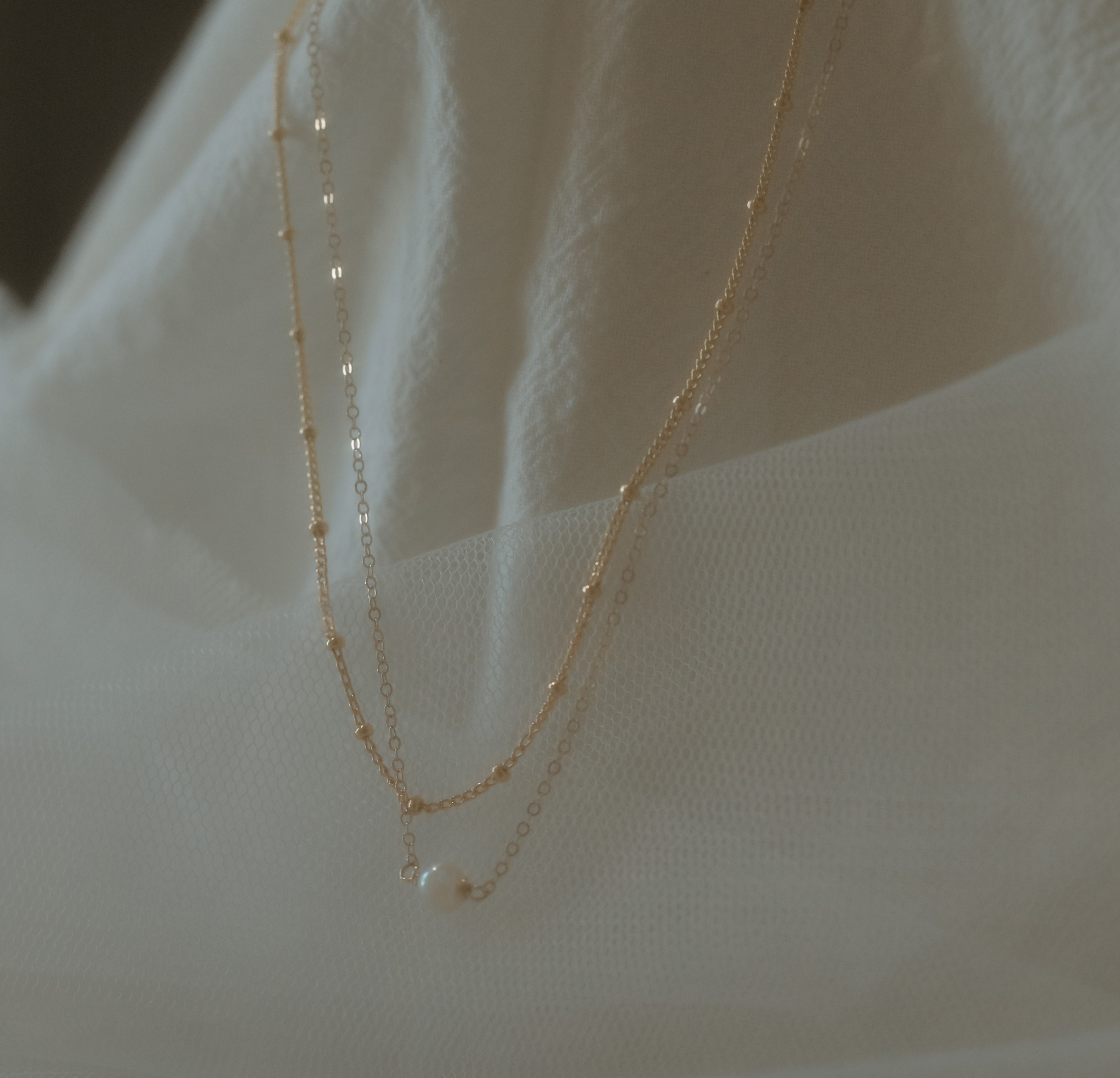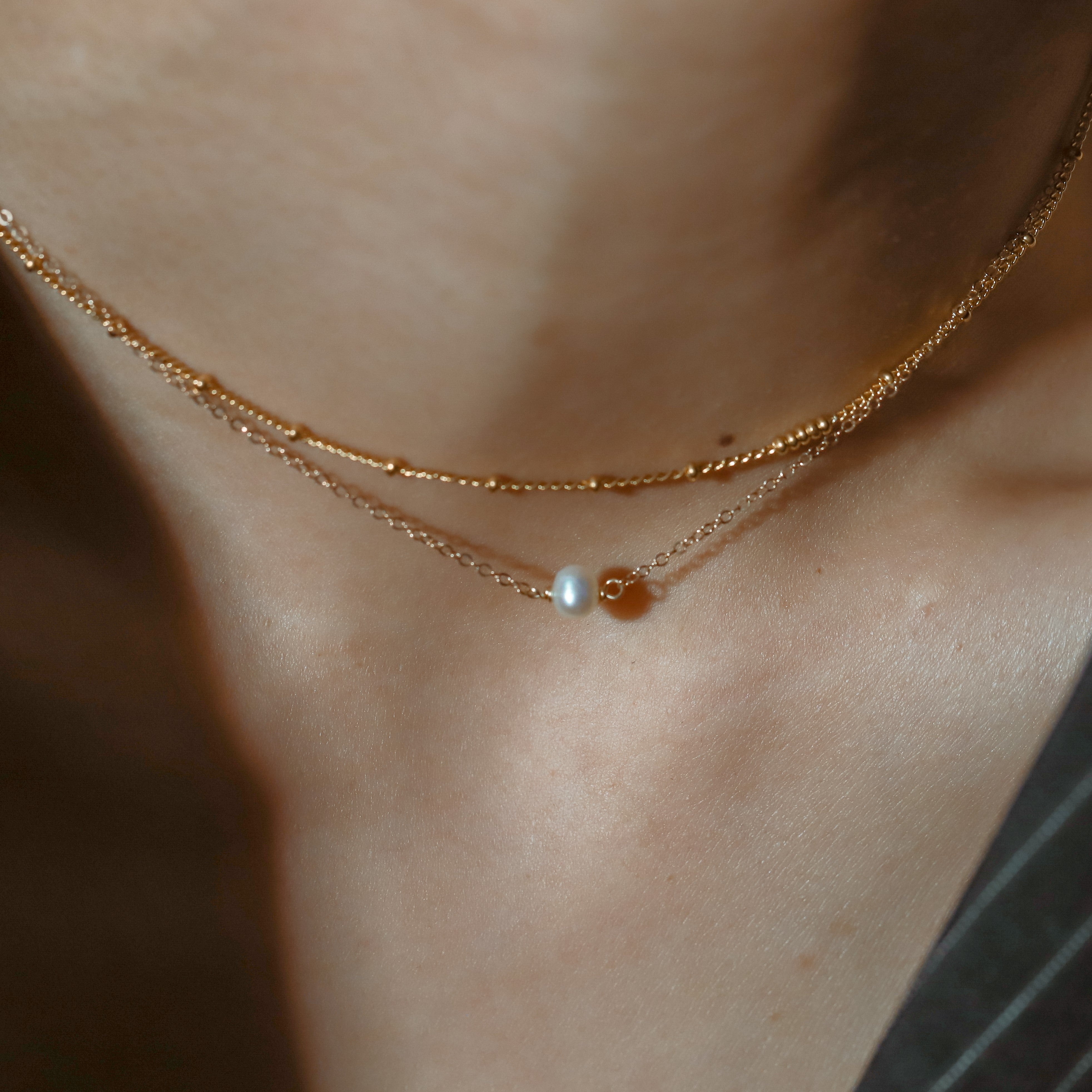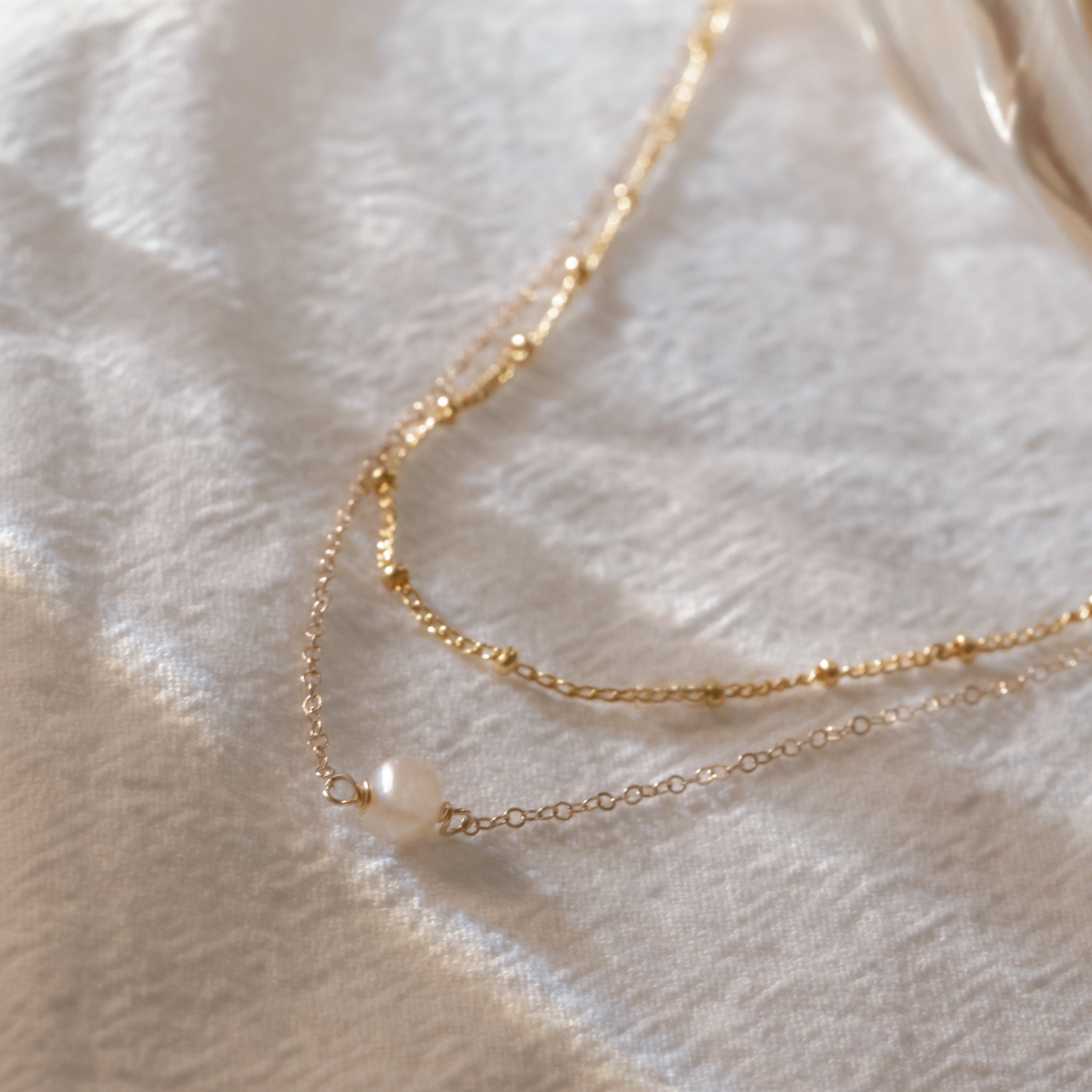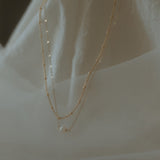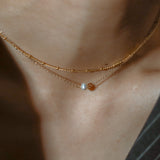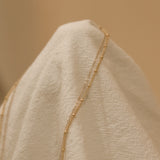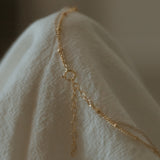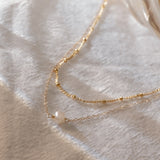 Aime Pearl Choker Necklace 2.0
Free Shipping for orders SGD$100 and above
Ethical factories and fair practices
Nickel-free. Safe for Sensitive Skin
Description

Materials: 14k Gold-Filled

Details

Freshwater pearl
36CM + 5CM extension chain

Description

Made of Natural Pearl. We wondered why we never introduced this design earlier! It portrays a clean, sophisticated and classy look, perfect for that meeting you have just around the corner! Not to mention, you can easily paired this necklace off with just a t-shirt paired with either a shorts or pants! 100% Gold filled material making it the perfect piece to be worn daily. Pssst... did I also mention the piece is shower proof free!

Please note: All images used are for illustrative purposes. Products are photographed to the best of our ability.
Size Guide

Are you having difficulty in finding the right size? No sweat! Find your perfect fit easily using our different measurement methods.

For Rings Size Guide, please select HERE

For Necklace Size Guide, please select HERE

For Bracelet & Anklets Size Guide, please select HERE

Feel free to get in touch with us at dhappymakers@gmail.com if you have any further questions. 
Jewellery Care

1. Do not apply harsh chemicals directly on the pieces (etc. hand sanitizer, lotion, perfume,
sunscreen). Put your jewellery on only after everything is applied.

2. Avoid pools | hot tubs | ocean

3. When you are not wearing the jewellery, store it in sealed jewellery pouch or jewellery case

4. If you can, avoid washing hands | showering with your pieces.

If you do accidentally do these a few times, not to worry! Your pieces are very durable. But if you follow these guidelines, your pieces will last longer.
Shipping & Delivery

FREE WORLDWIDE SHIPPING (mimimum SGD$100 on order)

Learn more on our delivery options we have through HERE

CUSTOM & DUTY IMPORT TAXES: Some countries local government may charged custom and import taxes / duties, which are to borne solely by the customer. For more information on taxes, duties and customs regulations please contact your local customs office directly or you can get an estimation of your country's custom and import taxes through HERE
Would You Like to Wrap Your Gift?
Complete your gift with a gift box. Add a special message to personalize your gift!
Aime Pearl Choker Necklace 2.0
HOW WE PACK
Our parcel includes 3 essential items: jewellery pouchs, a polishing cloth, and a heartfelt thank-you card.
Each item is carefully sealed to ensure its integrity and to prevent any unauthorized access.
The jewelry pouch provides a safe and elegant storage solution for your precious accessories, while the polishing cloth helps maintain their shine and luster.
The accompanying thank-you card is a token of our appreciation, expressing our gratitude for your trust and support.
We take pride in delivering these items securely and with gratitude to enhance your overall experience.
Sensitive Skin Safe
Our jewelry are made safe for sensitive skin, without lead, nickel, and cadmium.
Buy 3 Get 1 Free
Select a total of 4 different / same designs. And pay only for the price of 3 items.
Shop Now, Pay Later with Klarna
International customer pay in 4 installments at no additional fees
Free Global Shipping
Free shipping for orders above SGD100. No promotion code needed.